51 Coffee Captions for Pics of Increased Alertness
There is nothing better than having a hot cup of coffee in the morning, right? And if we are honest, having one during lunch, as a pick-me-up in the early afternoon, and even in the evening! It's a substance that we're even allowed to have an addiction to. With coffee shops on every corner and even inside of some retail locations, a scrumptious cup of coffee is often difficult to pass by when we are out!
Who wouldn't want to show off their coffee on Instagram? When you can't wait to share your beverage with the world, you need the right caption to go along with it. Here are some of the best captions that will make your picture even better!
Hot Coffee Captions for Instagram
A hot, steaming cup of aromatic coffee deserves the best caption if you're snapping photos!
Coffee right now, greatness later.
Coffee is the hot lover I have been talking about.
Let's not talk until I've had my cup of coffee.
A hot cup of coffee makes my life so much better!
I couldn't love something any more than this cup of coffee right now!
This is the steam that wakes up my cold heart!
My day is sponsored by coffee.
You had me at coffee!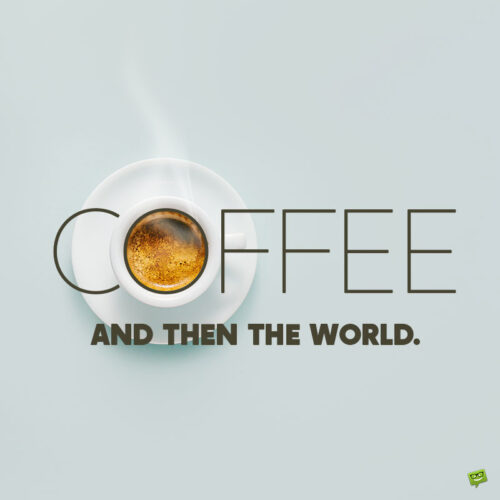 Coffee on a chilly morning makes my heart go pitter-patter!
I woke up with my best friend today. Coffee, that is.
Coffee is always there for me, even when others are not!
It's always coffee-o'clock somewhere, right?
There is nothing better than a hot cup of joe on a rainy day!
Iced Coffee Captions for Instagram
Iced coffee is a specialty we all love to indulge in, so make sure you have the perfect caption for your picture!
My taste buds are floored, score one for the iced coffee team!
Yes, I am taking a picture with my coffee-so sue me!
Words can't express the feelings I get from a frothy cup of iced coffee!
Ready to tackle the day with my iced coffee by my side!
This pumpkin-spiced iced coffee is the start of the fall season for sure!
Smells like the start of a wonderful day!
Iced, caffeinated, and ready to go!
I can't focus until I've had my cup of coffee.
Wake me up when you've refilled my cup.
I never thought cold coffee could taste so amazing!
Who would have thought I'd end up rooting for the cold coffee side?
Iced and nice and ready to take on the rest of the day!
Coffee Shop Captions
When you're enjoying your time in the local coffee shop, make sure you have a great caption for your photos!
I'm here to meet a tall, dark cup of awesomeness.
I don't think I'll be leaving here anytime soon!
Drinking my favorite beverage in my favorite place!
More coffee, please.
Coffee, music, a soft chair, and a good book- what more could I want?
Everything I needed to know I learned from a coffee shop.
Coffee rules!
My zodiac sign should have been an espresso bean!
Setting up shop in my local coffee shop!
If you want me, you'll find me right here for the next few hours!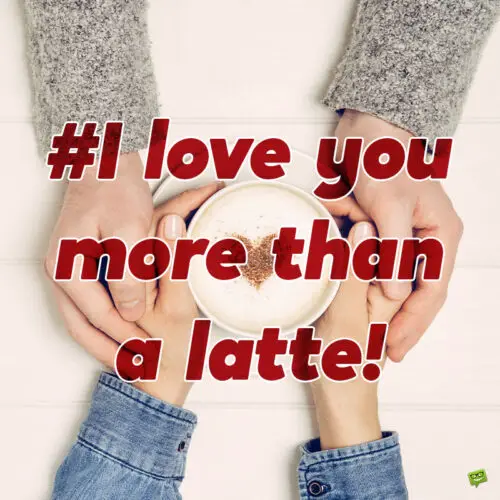 Checking out the local coffee shop and wondering just how caffeinated I can get today!
There is nothing cozier than a coffee shop!
If it was up to me, I would have my own bedroom here!
Coffee Love Captions

Coffee lovers unite by choosing one of the following captions to go along with your amazing picture!
I love you more than a latte!
My love language will always be coffee.
Love isn't blind-I can clearly see it sitting right here in my coffee cup!
I'm ready to rise and grind!
A coffee a day makes the grumpiness go away!
Life is too short to start it without a cup of coffee.
If the apocalypse happens, I'm saving all the coffee beans first!
I definitely need to venti this morning.
Coffee not only makes the world go round, but it also makes it go round a lot faster!
Coffee is the ultimate lover-hot, steaming, and always ready to be indulged!
Don't talk to me until I'm on my second cup of coffee.
Let's see just how high I can get my heart rate up today!
Starting the day with my best friend in the whole world. A cup of coffee, of course.
You may also like:
60+ Coffee Quotes as a Tribute to Caffeine
The Food We Choose Makes a Difference | 64 Healthy Eating Quotes
To Gladden A Man's Heart | 140 Wine Quotes
50+ Captions for Wine Lovers and a Fine Glass
65 Winter Captions for Pics That Are Literally Cooler