65 Uplifting Quotes for (and about) Strong Women
There is no doubt that being a strong woman is of immense importance not only for her own life but for society as well. Being that female full of confidence, belief, positivity, caring and so much more, is what makes her anything she wants to be. It is this determination, firmness and fight that have changed laws, attitudes, rights and have given today's women the freedom they have. Some of the most famous ladies in the world agree and inspire generation after generation.
They too have so much to share and show for their struggles. Most common among all women, no matter what their nationality, colour or age is, is internal strength, speaking up and standing up. Read on to find a remarkable selection of quotes by world renowned actresses, singers, performers, designers and more. Their words of wisdom will inspire, encourage and motivate you, friends and loved ones, to focus and believe in the impossible. Women have come a long way.

Short Self-Motivation Quotes for Strong Women to Also Use as Captions
In a society that women must work twice as hard to be successful and they are still underpaid, compared to men, being strong is not an option but a necessity. Women's rights and gender justice are social issues that are not to be compromised – for you, your mother, your sister, your daughter, your friend or your wife.
Don't compromise yourself. You're all you've got. Janis Joplin
I don't need easy, I just need possible. Bethany Hamilton
Do one thing every day that scares you. Eleanor Roosevelt
In a gentle way, you can shake the world. Mahatma Gandhi
Change your thoughts and you change your world. Norman Vincent Peale
I choose to make the rest of my life, the best of my life. Louise Hay
Today is your opportunity to build the tomorrow you want. Ken Poirot
Champions keep playing until they get it right. Billie Jean King
My best successes came on the heels of failures. Barbara Corcoran
I have always been one to encourage perseverance. Christina Aguilera
You can waste your lives drawing lines. Or you can live your life crossing them. Shonda Rhimes
Celebrate what you've accomplished, but raise the bar a little higher each time you succeed. Mia Hamm
Uplifting Strong Women Quotes to promote a Confident Attitude in Life
Here are some powerful quotes on self-love and believing in yourself. Stay true and unique against all stereotypes.
I am woman phenomenally. Phenomenal woman, that's me. Maya Angelou
The most alluring thing a woman can have is confidence. Beyoncé Knowles
A girl should be two things: who and what she wants. Coco Chanel
Strong women don't have 'attitudes', we have standards. Marilyn Monroe
I'm tough, ambitious, and I know exactly what I want. If that makes me a b*tch, okay. Madonna
If we are going to see real development in the world then our best investment is WOMEN! Desmond Tutu
You don't have to be pretty. You don't owe prettiness to anyone. Prettiness is not a rent you pay for occupying a space marked 'female.' Erin McKean
You have to have confidence in your ability, and then be tough enough to follow through. Rosalynn Carter
Females are the most beautiful, gorgeous creatures in the whole world. And I think that we are gorgeous no matter what size we are. Alicia Keys
Always be a first-rate version of yourself, instead of a second-rate version of somebody else. Judy Garland
Learn to embrace your own unique beauty, celebrate your unique gifts with confidence. Your imperfections are actually a gift. Kerry Washington
I am a strong woman with or without this other person, with or without this job, and with or without these tight pants. Queen Latifah
We must reject not only the stereotypes that others hold of us, but also the stereotypes that we hold of ourselves. Shirley Chisholm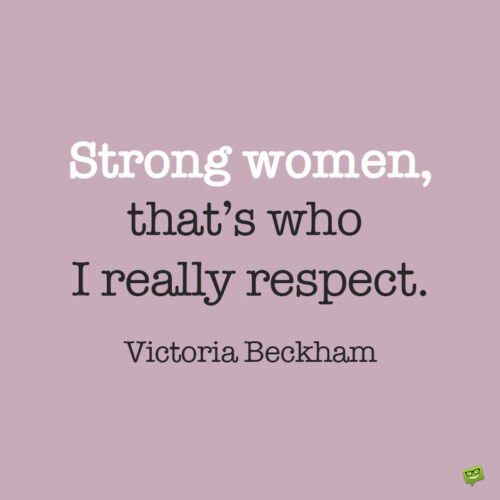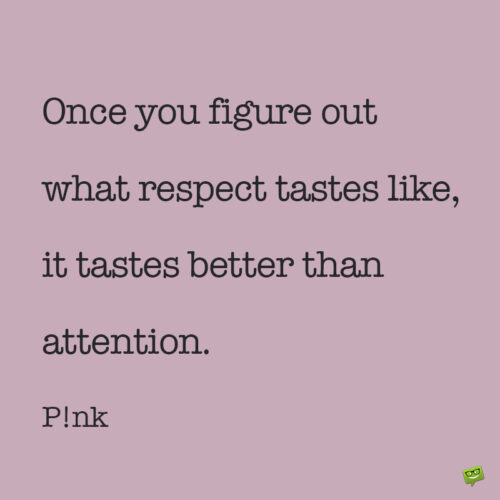 Short Inspirational Quotes for Strong Women to Embrace your Femininity
Check out these deep quotes by famous women – short enough to remember through the day.
Women are the real architects of society. Cher
There is no limit to what we, as women, can accomplish. Michelle Obama
Girls should never be afraid to be smart. Emma Watson
I say if I'm beautiful. I say if I'm strong. You will not determine my story—I will. Amy Schumer
Once you figure out what respect tastes like, it tastes better than attention. P!nk
You don't have to play masculine to be a strong woman. Mary Elizabeth Winstead
I am not a difficult woman at all. I am simply a strong woman and know my worth. Angelina Jolie
You must love and care for yourself because that's when the best comes out. Tina Turner
Doubt is a killer. You just have to know who you are and what you stand for. Jennifer Lopez
A strong woman looks a challenge dead in the eye and gives it a wink. Gina Carey
In too many instances, the march to globalization has also meant the marginalization of women and girls. And that must change. Hillary Clinton
A strong woman is a woman determined to do something others are determined not to do. Marge Piercy
A really strong woman accepts the war she went through and is ennobled by her scars. Carly Simon
There are two powers in the world; one is the sword and the other is the pen. There is a third power stronger than both, that of women. Malala Yousafzai
Life is very interesting… in the end, some of your greatest pains, become your greatest strengths. Drew Barrymore
Encouraging Quotes About Brave Strong Women Who Face Adversity Head-on
To be a woman is to set goals, to fight, to achieve – every day in every way.
I love challenging the status quo. Sara Ramirez
I can if I want to because it's my business. Tabitha Brown
Above all, be the heroine of your life, not the victim. Nora Ephron
Think like a queen. A queen is not afraid to fail. Failure is another steppingstone to greatness. Oprah Winfrey
I'd rather regret the risks that didn't work out than the chances I didn't take at all. Simone Biles
One of the most courageous things you can do is identify yourself, know who you are, what you believe in, and where you want to go. Sheila Murray Bethel
Strong women don't play the victims, don't make themselves look pitiful, and don't point fingers. They stand and they deal. Mandy Hale
Quotes on Being Independent Strong and Happy Woman
Here are some powerful quotes about independent women to reflect upon work, family or personal relationships.
Strong women, that's who I really respect. Victoria Beckham
I don't care what you think about me. I don't think about you at all. Coco Chanel
Understand that getting help isn't a sign of weakness but a sign of strength. Michelle Obama
You can say a lot of things about me, but you cannot say I don't work hard. Kim Kardashian
A woman with a voice is, by definition, a strong woman. But the search to find that voice can be remarkably difficult. Melinda Gates
My mother told me to be a lady. And for her, that meant be your own person, be independent. Ruth Bader Ginsburg
At 70 years old, if I could give my younger self one piece of advice, it would be to use the words 'f*ck off' much more frequently. Helen Mirren
Women are leaders everywhere you look—from the CEO who runs a Fortune 500 company to the housewife who raises her children and heads her household. Our country was built by strong women, and we will continue to break down walls and defy stereotypes. Nancy Pelosi
Empowered Strong Woman Quotes
Read these short quotes about Free Strong Women. Women Power can make the difference, bring hope to humanity, change the world to be a better place.
Stay strong. Stand up. Have a voice. Shawn Johnson
In a world that wants women to whisper, I choose to yell. Luvvie Ajayi
I am mine before I am anyone else's. Nayyirah Waheed
I encourage women to step up. Don't wait for somebody to ask you. Reese Witherspoon
Each time a woman stands up for herself, she stands up for all women. Maya Angelou
The question isn't who's going to let me; it's who is going to stop me. Ayn Rand
Don't think about making women fit the world — think about making the world fit women. Gloria Steinem
I am not free while any woman is unfree, even when her shackles are very different from my own. Audre Lorde
If you want something said, ask a man; if you want something done, ask a woman. Margaret Thatcher
I am no longer accepting the things I cannot change. I am changing the things I cannot accept. Angela Davis
I know my worth. I embrace my power. I say if I'm beautiful. I say if I'm strong. You will not determine my story. I will. Amy Schumer
If you like it, Pin it!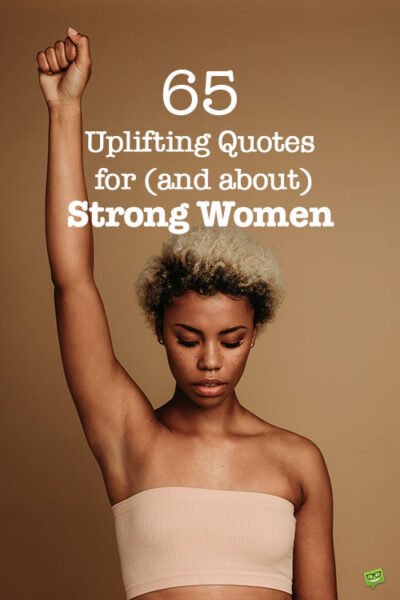 You May Also Like:
Stepping Away From Stereotypes | 180+ Quotes For Women
Girl Power | 80+ Instagram Captions for Girls of All Ages
54 Famous Feminist Quotes to Support Women Empowerment