Best 120 Motivational Quotes for Work to Bring Productivity Growth
Daily grind is hard and no matter how motivated you may be, there are times when you find it hard to sustain your drive and drag yourself to complete a task. How can you keep working when your heart isn't into it? We know how onerous it can be to stay on high gear, so here we have rounded up a collection of the most motivational quotes for work to bring productivity growth and a deeply satisfying sense of accomplishment.
Motivation is all about the drive and commitment that you bring to the role every day. It has a direct impact on performance and is absolutely crucial for accomplishing desired outcomes and success. When you are inspired and enthusiastic about your work, you give it your all to bring off assigned responsibilities and attain your goals.
Financial rewards, recognition, power and fame, as well as encouraging management are powerful motivators for ensuring increased engagement and maximum contribution, however motivation comes with the right growth mindset, which is the driving force behind our every action and the attribute that sets high achievers apart from everyone else. We all experience difficulties, and it is not uncommon for there to be days where it is hard to keep your drive alive, but it is how well we fare and respond to the challenges without letting them influence our productivity and overall performance.  
Procrastinating or adopting an apathetic outlook towards your work is an energy drainer that leads to lower performance levels and productivity, but when you are committed and able to see the bigger picture, avoiding distractions and prioritizing your tasks according to their importance, you can sustain your energy and high drive to work hard and play hard!
Whether you are a manager looking for ways to inspire your team or you are seeking a boost to keep you going, the following motivational quotes will ignite your passion to keep pushing for positive results. Share them with your team and peers to boost confidence and spur productivity!
Table of Contents
Short and Powerful Motivational Quotes for Work To Give You Drive
A list of short and powerful motivational quotes for work to give you drive and energy to sustain your commitment and keep pushing on despite the odds.  
Motivational Work Quotes for Discipline and Success
High energy motivational work quotes for discipline and success to realign you with your goals and keep you engaged for attaining maximum productivity and progress.   
Inspiring Motivational Quotes for Work to Give You Confidence and a Push to Start
Staying motivated is not easily accomplished but these inspiring motivational quotes for work will give you confidence and a push to start your day productively.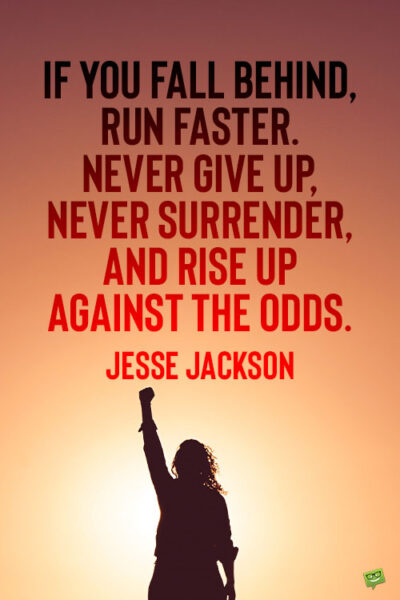 Motivational Quotes for Work to Encourage and Uplift
If you are looking for some great motivational quotes for work to encourage and uplift you, the following nuggets of wisdom will provide instant inspiration to keep you on the path of success.
Motivation means passion to perform and is the most critical factor for high efficiency and productivity, but keeping your drive alive is not always easy. Whenever you find it hard and don't feel like getting started, or caffeine doesn't do the trick, just pause and take a broader view without letting distractions limit your thinking and performance. Sometimes the destination helps to motivate the journey!
If you like it, pin it!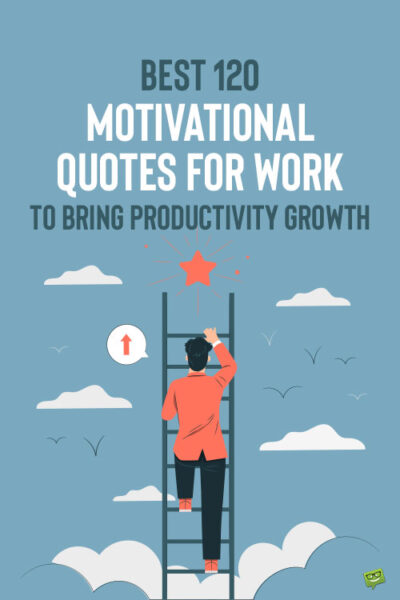 You may also like:
Start Even If You Don't Know How | 99 Motivational Quotes
101 Leadership Quotes | A Study on Obstacles and How to Overcome Them
The Best Productivity Tips for Employers and Employees Alike
Go the Extra Mile! | 150 Hard Work Quotes