50 Adventure Quotes About an Endless Wanderlust
We have collected here some adventure quotes and some motivational images that may help us realize the interrelation between adventure and personal growth. Life is an adventure after all and, in order to live a fulfilling life, we should be adventurous. There is no other way than to take risks and dive into the unknown with faith that what we think is right, will eventually be the right thing.
Sometimes we may make mistakes, but judging from our own experience this is less frequent than we fear it is. More often than not, the risks we take lead us to the desired result, because during the time of contemplation, when we think by ourselves or talk with friends and partners, we actually make an unofficial risk assessment. And then at some point we just dare to do it! What a beautiful moment this is! The feeling of being free and alive fills our lives with happiness and joy. This is the moment that everyone will tell you that you are more beautiful and radiant, that something changed for the better because happiness and freedom is something you can not hide.
Most of the images we have gathered here are nature related. This is because nature is life, and adventure is such a big part of life, too. We hope that you have a great time contemplating on these quotes and that you will find all the inspiration you need to take the next step in your life.

Famous Adventure Quotes to Keep You on the Road
Wanderlust: is a strong desire for or impulse to wander or travel and explore the world.
Life is two things. Life is morality – life is adventure. Squire and master. Adventure rules, and morality looks up the trains in the Bradshaw. Morality tells you what is right, and adventure moves you. If morality means anything it means keeping bounds, respecting implications, respecting implicit bounds. If individuality means anything it means breaking bounds – adventure. H.G. Wells.
I know not all that may be coming, but be it what it will, I'll go to it laughing. Herman Melville.
Security is mostly a superstition. Helen Keller.
You may sit home and be safe. But danger and adventure is what makes your life meaningful. Bangambiki Habyarimana, The Great Pearl of Wisdom.
No, no! The adventures first, explanations take such a dreadful time. Lewis Carroll, Alice's Adventures in Wonderland & Through the Looking-Glass.
An adventure is only an inconvenience rightly considered. An inconvenience is only an adventure wrongly considered. G.K. Chesterton.
Our long wanderings have made a man out of him, too. They have not only strengthened his frame and hardened his constitution, but they have given stability to his character. He is thoughtful and prudent, and his advice will always be valuable, while of his courage I have no doubt. G.A. Henty.
Why not? Howard Feigenbaum.
To fall in love with God is the greatest romance; to seek him the greatest adventure; to find him, the greatest human achievement. Augustine of Hippo.
I wandered everywhere, through cities and countries wide. And everywhere I went, the world was on my side. Roman Payne.
Nobody who says, 'I told you so' has ever been, or will ever be, a hero. Ursula K. Le Guin.
To venture causes anxiety, but not to venture is to lose one's self…. And to venture in the highest is precisely to be conscious of one's self. Søren Kierkegaard.
Here's to freedom, cheers to art. Here's to having an excellent adventure and may the stopping never start. Jason Mraz.
Love, like everything else in life, should be a discovery, an adventure, and like most adventures, you don't know you're having one until you're right in the middle of it. E.A. Bucchianeri.
Adventure is not outside man; it is within. George Eliot.
The very basic core of a man's living spirit is his passion for adventure. The joy of life comes from our encounters with new experiences, and hence there is no greater joy than to have an endlessly changing horizon, for each day to have a new and different sun. Christopher McCandless.
In wisdom gathered over time I have found that every experience is a form of exploration. Ansel Adams.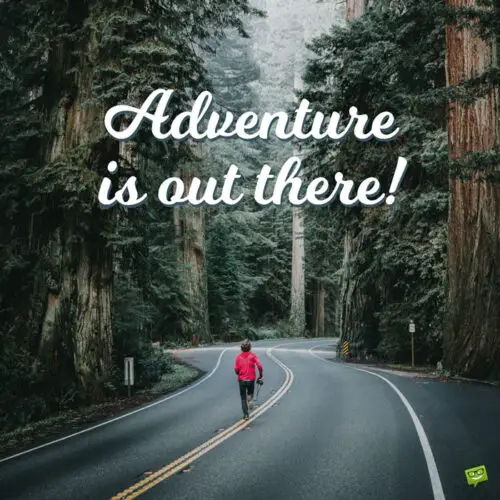 I love to sail forbidden seas, and land on barbarous coasts. Herman Melville.
I'm an adventurer, looking for treasure. Paulo Coelho, The Alchemist.
I didn't say no because between safety and adventure I choose adventure. Craig Ferguson.
I looked on, I thought, I reflected, I admired, in a state of stupefaction not altogether unmingled with fear! Jules Verne, Journey to the Center of the Earth.
I finally felt myself lifted definitively away on the winds of adventure toward worlds I envisaged would be stranger than they were, into situations I imagined would be much more normal than they turned out to be. Ernesto Che Guevara, The Motorcycle Diaries: Notes on a Latin American Journey.
For an occurrence to become an adventure, it is necessary and sufficient for one to recount it. Jean-Paul Sartre.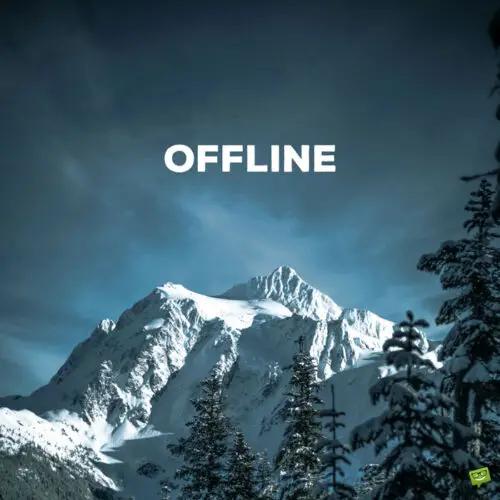 Rover did not know in the least where the moon's path led to, and at present he was much too frightened and excited to ask, and anyway he was beginning to get used to extraordinary things happening to him. J.R.R. Tolkien, Roverandom.
I do not insist," answered Don Quixote, "that this is a full adventure, but it is the beginning of one, for this is the way adventures begin. Miguel de Cervantes Saavedra.
Rocinante was of more value for a true traveller than a jet plane. Jet planes were for business men. Graham Greene, Monsignor Quixote.
I wanted freedom, freedom to indulge in whatever caprice struck my fancy, freedom to search in the farthermost corners of the earth for the beautiful, the joyous, and the romantic. Richard Halliburton.
The purpose of life is to live it, to taste experience to the utmost, to reach out eagerly and without fear for newer and richer experience. Eleanor Roosevelt.
The stars are far brighter
Than gems without measure,
The moon is far whiter
Than silver in treasure;
The fire is more shining
On hearth in the gloaming
Than gold won by mining,
So why go a-roaming?
J.R.R. Tolkien.
Fear stagnation not adventure. Debasish Mridha.
You are engaging in madness. I feel obliged to accompany you. Alejandro Jodorowsky.
Always remember that when a new moment, a new insight, hovers around you, choose the new because the old has not done anything for you, so what is the point of going back? Even if the new proves wrong, then too, choose the new. At least it will be a new adventure; you will come to know something. Osho, Tao: The Pathless Path.
What is this spirit in man that urges him forever to depart from happiness and security, to toil, to place himself in danger, even to risk a reasonable certainty of death? It dawned upon me up there in the moon as a thing I ought always to have known, that man is not made simply to go about being safe and comfortable and well fed and amused. Against his interest, against his happiness he is constantly being driven to do unreasonable things. Some force not himself impels him and go he must. H.G. Wells, The First Men in the Moon.
There are map people whose joy is to lavish more attention on the sheets of colored paper than on the colored land rolling by. I have listened to accounts by such travelers in which every road number was remembered, every mileage recalled, and every little countryside discovered. Another kind of traveler requires to know in terms of maps exactly where he is pin-pointed at every moment, as though there were some kind of safety in black and red lines, in dotted indications and squirming blue of lakes and the shadings that indicate mountains. It is not so with me. I was born lost and take no pleasure in being found, nor much identification from shapes which symbolize continents and states. John Steinbeck.
You boys going to get somewhere, or just going?" We didn't understand his question, and it was a damned good question. Jack Kerouac.
One of the drawbacks about adventures is that when you come to the most beautiful places you are often too anxious and hurried to appreciate them. C.S. Lewis.
Even the sick should try these so-called dangerous passes, because for every unfortunate they kill, they cure a thousand. John Muir, The Mountains of California.
Sam was the only member of the party who had not been over the river before. He had a strange feeling as the slow gurgling stream slipped by: his old life lay behind in the mists, dark adventure lay in front. J.R.R. Tolkien, The Lord of the Rings.
Finally we came over a rise and I saw the Caribbean…My first feeling was a wild desire to drive a stake in the sand and claim the place for myself. The beach was white as salt, and cut off from the world by a ring of steep hills that faced the sea. We were on the edge of a large bay and the water was that clear, turquoise color that you get with a white sand bottom. I had never seen such a place. I wanted to take off all my clothes and never wear them again. Hunter S. Thompson, The Rum Diary.
Never say 'no' to adventures. Always say 'yes,' otherwise you'll lead a very dull life. Ian Fleming.
Adventure Quotes on Images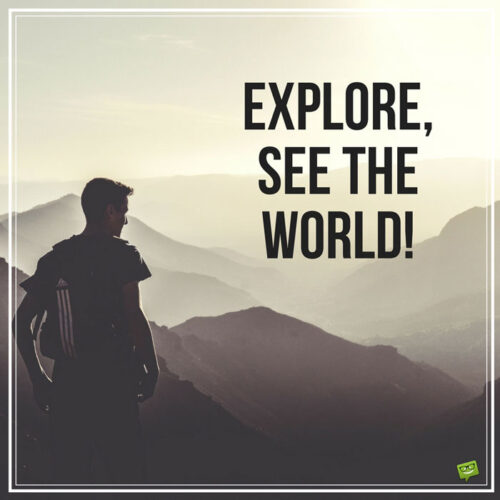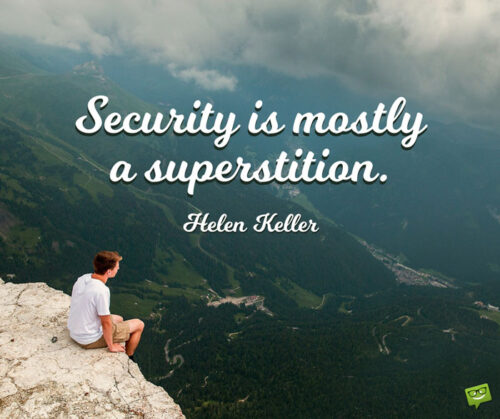 You may also like:
Travel Quotes : Collecting Moments instead of Things
Carefree Summer Images and Summer Quotes
Steps Towards Freedom | 84 Adventurous Walking Quotes