73 Quotes (and 7 Poems) about Heartbreak
Being in love is arguably among the greatests things that can happen to someone; few things feels better than finding someone who completes you. The exhilarating in-love feeling comes from the increased production of chemicals (dopamine, phenylethylamine and oxytocin) which bring an erotic high in the new lovers' brain. But, to fully experience all that love entails requires you to see the other end of the spectrum.
Love and heartbreak are on two ends of the same spectrum; to know love, we must know heartbreak. Heartbreak is a term metaphor for the intense emotional—and sometimes physical—stress or pain one feels at experiencing great longing. The emotional pain of a broken heart is believed to be part of the survival instinct. When you get your heart broken all those in-love chemicals wash right out of your system, your brain pumps your body full of cortisol and epinephrine, leaving you victim to stress hormones. However, this too shall pass. Hopefully the following quotes will help you heal faster.
Short quotes about Heartbreak
The heart was made to be broken. Oscar Wilde
You have to keep breaking your heart until it opens. Jalaluddin Mevlana Rumi
Stab the body and it heals, but injure the heart and the wound lasts a lifetime. Mineko Iwasaki
Everybody said, "Follow your heart". I did, it got broken. Agatha Christie
You can't give your heart to a wild thing. Truman Capote
If I feel this way my heart must be broken. Ernest Hemingway, The Complete Short Stories
Don't cry when the sun is gone, because the tears won't let you see the stars. Violeta Parra
They should tell you when you're born: have a suitcase heart, be ready to travel. Gabrielle Zevin
Sometimes our hearts crack a little. Brodi Ashton, Everneath
Photo by Noah Silliman
The saddest thing is to be a minute to someone, when you've made them your eternity. Sanober Khan
It would be a privilege to have my heart broken by you. John Green, The Fault in Our Stars
Inspirational Heartbreak Quotes
Never allow someone to be your priority while allowing yourself to be their option. Mark Twain
You cannot be with someone just because you don't want to hurt him. You have your own happiness to think about. Melissa de la Cruz, The Van Alen Legacy
The emotion that can break your heart is sometimes the very one that heals it. Nicholas Sparks, At First Sight
Anything that might hurt me would just make me stronger in the end. Elizabeth Eulberg, The Lonely Hearts Club
Growth in love comes from a place of absence, where the imagination is left to its own devices and creates you to be much more than reality would ever allow. Coco J. Ginger
To be rejected by someone doesn't mean you should also reject yourself or that you should think of yourself as a lesser person. It doesn't mean that nobody will ever love you anymore. Remember that only ONE person has rejected you at the moment, and it only hurt so much because to you, that person's opinion symbolized the opinion of the whole world, of God. Jocelyn Soriano, Mend My Broken Heart
Sometimes it takes a heartbreak to shake us awake and help us see we are worth so much more than we're settling for. Mandy Hale, The Single Woman: Life, Love, and a Dash of Sass
I just wanted to tell you that I understand if you go. It's okay if you have to leave me. It's okay if you want to stop fighting. Gayle Forman, If I Stay
– "Was it hard?" I ask. "Letting go?" – "Not as hard as holding on to something that wasn't real. Lisa Schroeder
Life will break you. Nobody can protect you from that, and living alone won't either, for solitude will also break you with its yearning. You have to love. You have to feel. It is the reason you are here on earth. You are here to risk your heart. You are here to be swallowed up. And when it happens that you are broken, or betrayed, or left, or hurt, or death brushes near, let yourself sit by an apple tree and listen to the apples falling all around you in heaps, wasting their sweetness. Tell yourself you tasted as many as you could. Louise Erdrich, The Painted Drum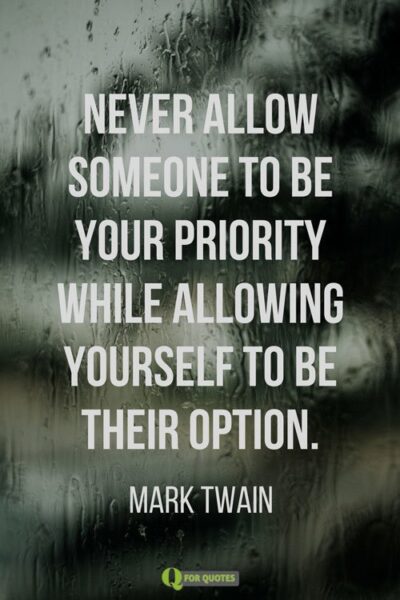 Photo by Priscilla Du Preez on Unsplash
Insightful Quotes about Heartbreak
It is strange how often a heart must be broken before the years can make it wise. Sara Teasdale, The Collected Poems
You can't have heartbreak without love. If your heart was really broken, then at least you know you really loved him. Leila Sales, Past Perfect
I don't think anyone can give you advice when you've got a broken heart. Britney Spears
Once you had put the pieces back together, even though you may look intact, you were never quite the same as you'd been before the fall. Jodi Picoult
The most difficult aspect of moving on is accepting that the other person already did. Faraaz Kazi
You ask everybody you know: How long does it usually take to get over it. There are many formulas. One year for every year you dated. Two years for every year you dated. It's just a matter of will power: The day you decide it's over, it's over. You never get over it. Junot Díaz, This Is How You Lose Her
It is sheer good fortune to miss somebody long before they leave you. Toni Morrison, Sula
I was crying a little for the boy I had wanted him to be and the boy he hadn't turned out to be. Gabrielle Zevin, Memoirs of a Teenage Amnesiac
Ever has it been that love knows not its own depth until the hour of separation. Kahlil Gibran
"Hearts are breakable," Isabelle said. "And I think even when you heal, you're never what you were before". Cassandra Clare, City of Fallen Angels
The saddest thing about love is that not only the love cannot last forever, but even the heartbreak is soon forgotten. William Faulkner
Cynical Quotes about Heartbreak
Sometimes life has a cruel sense of humor, giving you the thing you always wanted at the worst time possible. Lisa Kleypas, Sugar Daddy
Most things break, including hearts. The lessons of life amount not to wisdom, but to scar tissue and callus. Wallace Stegner, The Spectator Bird
He needs "space" and "time," as if this were physics and not a human relationship. Kathryn Stockett, The Help
"In an undertone, I murmured, "This isn't over. I won't give up on you."
"I've given up on you," he said back, voice also soft. "Love fades. Mine has.
Richelle Mead, Spirit Bound
We ruined each other by being together. We destroyed each other's dreams. Kate Chisman, Run
Two words. Three vowels. Four consonants. Seven letters. It can either cut you open to the core and leave you in ungodly pain or it can free your soul and lift a tremendous weight off your shoulders. The phrase is: It's over. Maggi Richard
It hurts to love. It's like giving yourself to be flayed and knowing that at any moment the other person may just walk off with your skin. Susan Sontag, Reborn: Journals and Notebooks, 1947-1963
When we are in love, we are convinced nobody else will do. But as time goes, others do do, and often do do, much much better. Coco J. Ginger
No matter how bad your heart is broken, the world doesn't stop for your grief. Faraaz Kazi
I think you are wrong to want a heart. It makes most people unhappy. If you only knew it, you are in luck not to have a heart. L. Frank Baum, The Wonderful Wizard of Oz
Romantic Quotes about Heartbreak
You left with my soul in your fists and my heart in your teeth, and I don't want either of them back. Colleen Hoover
I won't ever leave you, even though you're always leaving me. Audrey Niffenegger, The Time Traveler's Wife
Out of the millions and millions of people that inhabit this planet, he is one of the tiny few I can never have. Tabitha Suzuma, Forbidden
I told him a story of two people. Two people who shouldn't have met, and who didn't like each other much when they did, but who found they were the only two people in the world who could possibly have understood each other. Jojo Moyes, Me Before You
It shattered something inside me that hadn't been broken before. E. Lockhart, The Boyfriend List
It's very easy to get a boy to leave the room.
It's much harder to get him to leave your thoughts.
Elizabeth Eulberg, Prom and Prejudice
He does something to me, that boy. Every time. It's his only detriment. He steps on my heart. He makes me cry. Markus Zusak, The Book Thief
He wouldn't let his servants change the sheets on his bed because they still smelled like her, because he went to sleep dreaming that she was still lying beside him. Sarah J. Maas, Crown of Midnight
If I love you more than you love me, I'm as good as dead. Yet I can't make myself take it back. I can't just walk away from you, because every time you pass by me without smiling, without touching my hand, or at least making eye contact, it feels like I'm dying inside. Rachel Vincent, Shift
I mean, at the end of the day, what the hell does it matter who I end up with if it can't be you? Tabitha Suzuma, Forbidden
Did I really want to stay on this road longer, knowing it was only going to end in devastation? Becca Fitzpatrick, Crescendo
Hearts can break. Yes, hearts can break. Sometimes I think it would be better if we died when they did, but we don't. Stephen King, Hearts in Atlantis
Uplifting Quotes about Heartbreak
Sometimes you break your heart in the right way, if you know what I mean. Gregory David Roberts, Shantaram
Someday you're gonna look back on this moment of your life as such a sweet time of grieving. You'll see that you were in mourning and your heart was broken, but your life was changing. Elizabeth Gilbert
You can obsess and obsess over how things ended—what you did wrong or could have done differently—but there's not much of a point. It's not like it'll change anything. So really, why worry? Jess Rothenberg, The Catastrophic History of You and Me
It is because I think so much of warm and sensitive hearts, that I would spare them from being wounded. Charles Dickens, Oliver Twist
I know my heart will never be the same but I'm telling myself I'll be okay. Sara Evans
As for lovers, well, they'll come and go too. And baby, I hate to say it, most of them – actually pretty much all of them are going to break your heart, but you can't give up because if you give up, you'll never find your soulmate. You'll never find that half who makes you whole and that goes for everything. Just because you fail once, doesn't mean you're gonna fail at everything. Keep trying, hold on, and always, always, always believe in yourself, because if you don't, then who will, sweetie? Marilyn Monroe
Photo by Ian Espinosa on Unsplash
Poetic Quotes about Heartbreak
So it's true, when all is said and done, grief is the price we pay for love. E.A. Bucchianeri, Brushstrokes of a Gadfly
May your eyes never shed such stormy, scalding, heart-wrung tears as poured from mine. May you never appeal to Heaven in prayers so hopeless and so agonised as in that hour left my lips: for never may you, like me, dread to be the instrument of evil to what you wholly love. Charlotte Brontë, Jane Eyre
Death leaves a heartache no one can heal, love leaves a memory no one can steal. (From an Irish headstone). Richard Puz, The Carolinian
Deep grief sometimes is almost like a specific location, a coordinate on a map of time. When you are standing in that forest of sorrow, you cannot imagine that you could ever find your way to a better place. But if someone can assure you that they themselves have stood in that same place, and now have moved on, sometimes this will bring hope. Elizabeth Gilbert, Eat, Pray, Love
Sometimes the only way the good Lord can get into some hearts is to break them. Fulton J. Sheen
Saying his name stabbed my heart, like someone had ripped through my carefully stitched up world and exposed the infected, pulsing red tissue that I thought was healing. Colleen Houck
It is a dull sensation, your heart breaking, like the sound of a pebble dropping on the sand. Not a shattering, not a tearing apart, there is nothing shrill or grandiose about the sensation. It is merely an internal realization that something treasured you never knew you had is leaving forever. Samantha Bruce-Benjamin, The Art of Devotion
Listen to God with a broken heart. He is not only the doctor who mends it, but also the father who wipes away the tears. Criss Jami
Yes, I understand why things had to happen this way. I understand his reason for causing me pain. But mere understanding does not chase away the hurt. It does not call upon the sun when dark clouds have loomed over me. Let the rain come then if it must come! And let it wash away the dust that hurt my eyes! Jocelyn Soriano, Mend My Broken Heart
Perhaps this is what the stories meant when they called somebody heartsick. Your heart and your stomach and your whole insides felt empty and hollow and aching. Gabriel García Márquez
Poems about Heartbreak

You
not wanting me
was
the beginning of me
wanting myself
thank you
Nayyirah Waheed
If I can stop one heart from breaking,
I shall not live in vain;
If I can ease one life the aching,
or cool one pain,
or help one fainting robin
unto his nest again,
I shall not live in vain.
Emily Dickinson
Well now
if little by little you stop loving me
I shall stop loving you
little by little
if suddenly you forget me
do not look for me
for I shall already have forgotten you
If you think it long and mad the wind of banners that passes through my life
and you decide to leave me at the shore of the heart where I have roots
remember
that on that day, at that hour, I shall lift my arms
and my roots will set off to seek another land.
Pablo Neruda, Selected Poems
Thought I couldn't live without you
it's gonna hurt when it heals too
even though I really love you
I'm gonna smile cause I deserve to
quickly I'm learning to love again
all I know is I'mma be ok.
Leona Lewis
I know what my heart is like
since your love died:
It is like a hollow ledge
holding a little pool
left there by the tide.
A little tepid pool,
drying inward from the edge.
Edna St. Vincent Millay, Second April
Time does not bring relief; you all have lied
Who told me time would ease me of my pain!
I miss him in the weeping of the rain;
I want him at the shrinking of the tide;
The old snows melt from every mountain-side,
qnd last year's leaves are smoke in every lane;
but last year's bitter loving must remain
heaped on my heart, and my old thoughts abide.
There are a hundred places where I fear
to go,—so with his memory they brim.
and entering with relief some quiet place
where never fell his foot or shone his face
I say, "There is no memory of him here!"
and so stand stricken, so remembering him.
Edna St. Vincent Millay, Collected Poems

---
Related and Recommended books
---
---
---
You may also like:
Sad Quotes
Love Quotes About Marriage | From Jokes to True L♥ve
Rumi Quotes to Help You Enjoy Life