Like A Box of Chocolates | 30 Forrest Gump Quotes About Life Itself
The American romantic comedy film Forrest Gump came out in 1994 and went on to become an international classic – not just due to the impeccable acting and great storytelling but also the tiny bits of timeless wisdom and satire conspicuously and inconspicuously placed throughout the film.
Below are some of the most memorable quotes from Forrest Gump that illustrate just how unique this masterpiece is!
---
He was from a long, great military tradition. Somebody from his family had fought and died in every single American war.
You know, it's funny how you remember some things, but some things you can't.
You know why we a good partnership, Forrest? 'Cause we be watching out for one another, like brothers and stuff.
You can't keep trying to rescue me all the time.
Have you found Jesus yet, Gump?
Now they told us Vietnam was going to be very different from the United States of America. And except for all the beer cans and the barbecue, it was.
Now the really good thing about meeting the President of the United States is the food.
Dear God make me a bird so I can fly far, far, far away from here.
He must be the stupidest son of a bitch alive, but he sure is fast!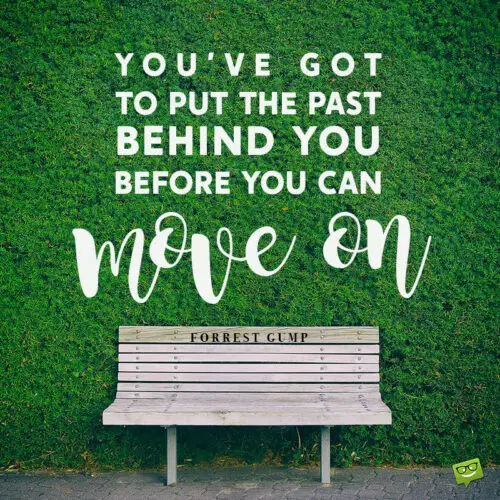 You've got to put the past behind you before you can move on.
I can't help it. I love you.
Mama always said, "There's an awful lot you could tell about a person by their shoes: where they're going, where they've been".
My name is Forrest Gump. People call me Forrest Gump.
Now can you believe it? After only five years of playing college football, I got a degree.
If I'd known this was going to be the last time me and Bubba was gonna talk, I'd thought of something better to say.
Bubba was my best good friend. And even I know that ain't something you can find just around the corner.
They said it was a million-dollar wound, but the Army must keep that money, 'cause I still ain't seen a nickel of that million dollars.
You have to do the best with what God gave you.
Stupid is as stupid does.
Run, Forrest! Run!
Miracles happen every day. Some people don't think so, but they do.
Me and Jenny goes together like peas and carrots.
I'm not a smart man. But I *know* what love is.
Mama always had a ways of explaining things, so I could understand them.
I don't know if we each have a destiny, or if we're all just floatin' around accidental-like on a breeze. But I, I think maybe it's both.
I don't remember being born; I don't recall what I got for my first Christmas, and I don't know when I went on my first outdoor picnic. But I do remember the first time I heard the sweetest voice in the wide world.
My mama always said life was like a box of chocolates. "You never know what you're gonna get."
I didn't know I was supposed to be looking for him, sir.
Anyway, like I was sayin', shrimp is the fruit of the sea. You can barbecue it, boil it, broil it, bake it, sauté it. There's shrimp-kabobs, shrimp creole, shrimp gumbo. Pan fried, deep fried, stir-fried. There's pineapple shrimp, lemon shrimp, coconut shrimp, pepper shrimp, shrimp soup, shrimp stew, shrimp salad, shrimp and potatoes, shrimp burger, shrimp sandwich. That, that's about it.
If you do not like my family and friends, I do not want to hear anything about it. They may mean nothing to you, but they mean everything to me.
God can hear my prayers, so I pray.
---
You may also like:
"Never Give Up" | Famous and Original Quotes
Skills and Attitude | 99 Quotes About Success
103 Mahatma Gandhi Quotes about Nonviolence, Truth and Love