132 Powerful Quotes About Education to Inspire Both Teachers and Students
Education is a major source of knowledge. This knowledge can give us a bigger picture of the world around us. It is the beginning not only to accomplishing professional goals but also to personal development. The ability to meet others of a higher educational level in such facilities and learn from them, as well as the experience of starting new relationships with better understanding and communication, all come from education.
The process of learning, the skills, the values are all educational methods for a concrete foundation in life. In the world of professionalism, it is education that has guided people to the path of conquering the ladder of success. It is the key to knowledge and ethics, as it helps us to progress and develop further. Surely hard work always pays off, however education is a must and the most significant starting point. Here you will find a wide variety of education quotes that will inspire one to start, complete or continue his academic studies. Also you will find quotes to remind us all of the influence education has in everyone's life.
Short Education Quotes
Inspirational Education Quotes
Education Quotes For Kids
Powerful Education Quotes To Inspire Teachers and Educators
Education Quotes For Students
Famous Education Quotes
Funny Education Quotes
Importance Of Education Quotes
Long Quotes About Education
Education Quotes Criticizing the Education System
Education Quotes On Images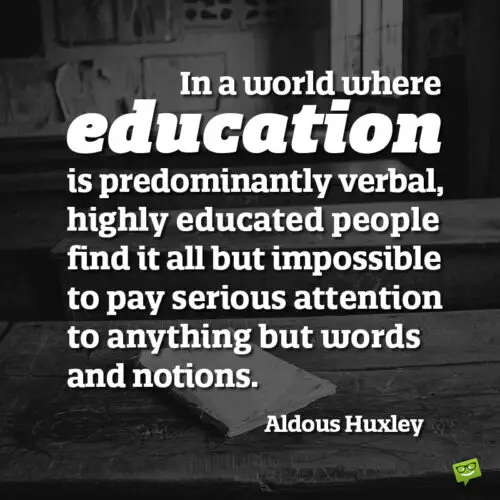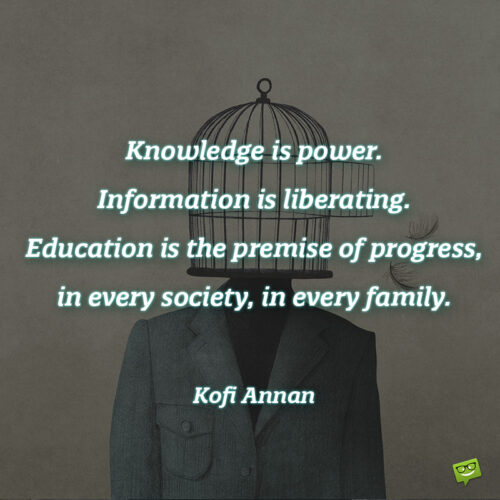 You may also like:
50 Insightful Famous Quotes about the Environment
94 Quotes About Stupidity (and How to Protect Yourself From it)
Wise Words as Life Lessons | Inspirational Quotes for a Better World
80+ Inspirational Quotes To Motivate College Students